Have an oversized piece?
We make oversized frames!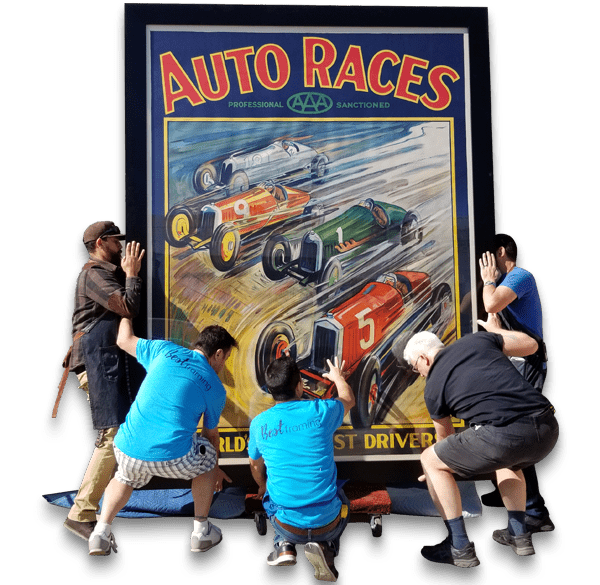 Oversized Framing
Framing over 48×96 presents many challenges the majority of frame shops are not equipped to handle. We have ample experience with gigantic pieces that many other stores have turned away. Recently, we've framed wedding gowns, kimonos, movie posters, and large textiles to name a few.
Custom Milled Frames
Typical custom framing has limitations related to size and finishes. If you are looking to match a particular finish or have an oversized piece we can custom mill a moulding profile for you and have it hand finished to match your specifications.
Oversized Framing Gallery
Truchtersheim ac knepfle rhoncus morbijetz gehts